In today's world of supercars it is almost impossible to buy one without the launch control system. The 2011 Lexus LFA is no exception to this rule and although with its 0-60 mph sprint time of 3.7 seconds it is not the fastest out there, it still is a very quick car nevertheless.
The driver of this LFA pushes the supercar all the way up to 260 km/h (approximately 163 mph) before he decides to take his foot off the throttle. The video posted below focuses on the LFA's tachometer as the car bolts from a starting line with the aforementioned launch control lending its welcomed assistance.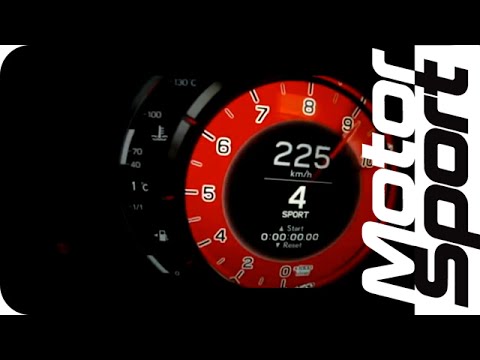 As a reminder, the Lexus LFA has a V10 engine that is capable of outputting 553 @ 8,700 rpm and a 354 lb.-ft (480 Nm) of torque @ 6,800 rpm. The engine is mated to a 6-speeed automated gearbox that has four selectable modes of driving and a 7-stage shift-speed selector than can upshift in only 0.2 seconds. With this hardware combo, the LFA has a top speed of 325 km/h (202 mph).
Source: Lexus Enthusiast via AutoBlog
Post tags: Tags: lexus lfa, Video