The Italian tuners over at Aznom have revealed their mid-engined Fiat 500 at the Top Marques Monaco this week. Dubbed "Motore Centrale", the car is based on the Abarth version, featuring a mid-mounted power unit that cranks out 227 hp (230 PS / 169 kW) and 243 lb.-ft (330 Nm) of torque.
They've also put the car on a diet as it now weights 2314 lbs (1050 kg), which is enough for a 0-60 mph sprint in 4.7 seconds and a top speed of 149 mph (240 km/h). The car's 1.4-liter engine has been fitted with a Garret turbo, new injectors and a 200-cel catalyst. In addition, the car features a Bilstein suspension kit for improved handling.
Aznom is also working on a track version of this model, called "R280 Pista". They said that the power unit will develop 276 hp (280 PS / 206 kW) and the entire car will weigh only 2094 lbs (950 kg). The 0-60 mph sprint should be done in a mere 3.9 seconds, on its way to a top speed of 162 mph (260 km/h).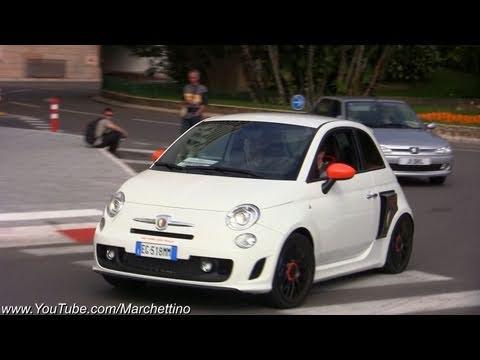 Source: Aznom via WCF
Post tags: Tags: aznom, fiat-500-abarth, motore centrale, top marques monaco, Tuning