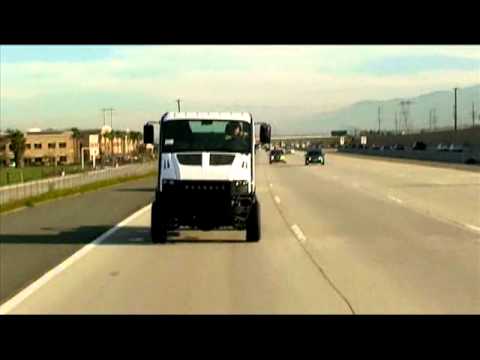 Ever since the late 50s, Bremach has been rolling out rugged work trucks and their latest project, the T. Rex, is not exception to this rule, but with a catch – it's an EV!
A few years ago people were saying that a sports car cannot be battery-powered and Tesla Motors proved them wrong with the sexy Roadster model. On that note, this T. Rex goes to show that even for a massive vehicle like this one, the electric motor is suitable for just about any type of car/truck. In this particular case, the 100 kW of power is available instantly and the truck will do 150 miles before running out of juice, even under hard work conditions. Bremach is also offering a 30,000 miles / 3-year warranty.


For those of you that don't like EVs or you need more range, they also offer the T. Rex with a conventional Chevrolet V8 6.0-liter gasoline engine, mated to either a 6-speed manual gearbox or a 5-speed automatic one. Even with this huge engine, the T. Rex will do 20 mpg on the highway, which is pretty impressive if you ask me. In addition, the manufacturer offers this truck in compressed natural gas and hybrid versions, so you will definitely find something that suits you. All of these engine options are available in a 2- or 4-door hardtop or a 2-door convertible.
The loaded EV version of the truck will cost you more than $120,000 – big truck, big price tag, right?
Source: Bremach via Autoblog
Post tags: Tags: bremach t. rex, Green, truck