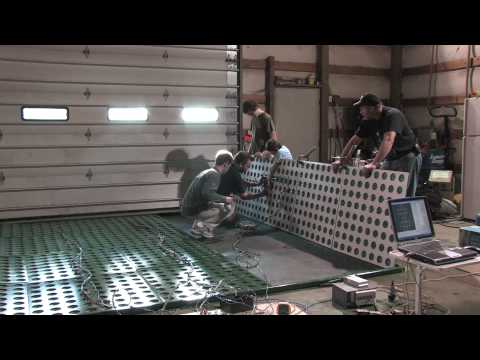 I for one don't think that solar-powered glass roads will be the future of driving, at least not in this century. Scott Brusaw is an engineer from Idaho and with the interest and aid from General Electric and the federal government; he has been refining his own concept of the road of the future which in my opinion sounds too futuristic. He believes that super-strong glass and solar cells embedded below the top layers would be able to serve as both energy and a nexus of travel.
The sun will energize the solar cells and the energy will be transmitted to power street signs, roadside businesses and nearby homes. For snowy areas, the gathered energy would be able to melt the snow and ice from the roadway.
He said that the people responsible for developing glass have the capability to make a very strong material so that durability and traction would not be a problem. With new technology and ideas there are a couple of issues. In this situation we are talking about the costs. Scott Brusaw estimates that laying down this futuristic super-glass roadway would cost a whopping $4.4 million per mile. The good thing is that the road would be able to recuperate the money and possibly generate a greater return. However, let's face it, the initial cost is immense.
Brusaw is very ambitious and he will try to prove his idea by teaming up with a nationwide chain to revamp existing parking lots. These lots could be heated and also over a recharging station for electric cars.
Post tags: Tags: News, solar power