Forget about the Nissan Leaf, you wouldn't want to use it to deliver beer. A more suitable option is this 1958 Chevrolet Apache pickup truck. When the Toronto-based company Steam Whistle decided to expand into British Columbia, they've maintained their tradition of using vintage trucks and cars in their delivery fleet.
For converting this late 50s truck, the team in charge of electrifying the Apache installed an Azure Dynamics motor and 24 lithium-ion phosphate batteries. Six of these batteries were installed under the bonnet with the engine, while the other 18 in the truck bed. The curb weight of the truck had to be raised to 5,000 pounds during the conversion, allowing the Chevrolet Apache to have a range of less than 100 miles. A full recharge takes about eight hours at a 220V, which falls in the same category as the aforementioned Nissan Leaf.
The truck is now in service and is being used on a 20-mile route around Vancouver. It is capable of holding two kegs and ten cases of beer. The company expects that the truck will have a 9-year lifespan and if the estimations are correct, they are going to save about $45,000 in gas costs, taking into consideration the current prices.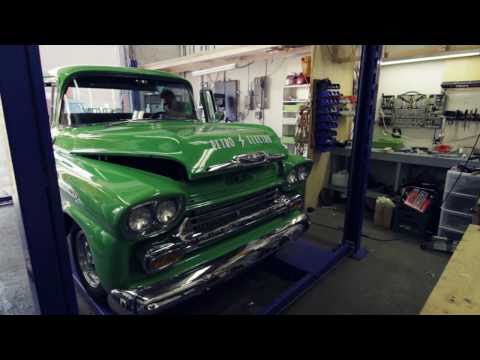 Source: Wired
Post tags: Tags: chevrolet apache, Green