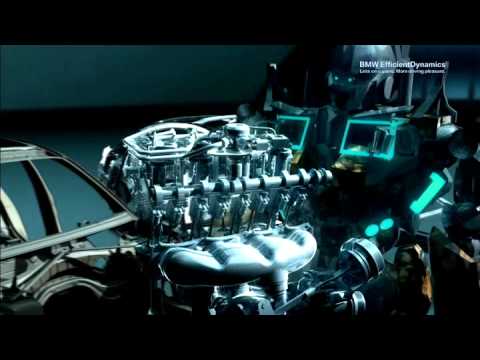 At the beginning of this week the German automaker BMW has released a very cool CGI animation promo for its EfficientDynamics family of engines featuring TwinPower Turbo. This video kicks off with an android that builds an engine, demonstrating the company's "Perfect Cylinder" combustion with the help of the turbo, Valvetronic and direct injection technology.

The android continues to build a 4-cylinder power unit that is mounted in a car's engine bay longitudinally. After that, the robot takes another 4-cylinder turbo and puts it transversely, hinting a FWD car.
The video then continues with the modular power unit being expanded to a bigger 6-cylinder and then it is cut in half as a 3-cylinder, and fitted to an all-new small model, most likely the forthcoming i3 model, which we've talked about before here on rpmGO.
Source: BMW via WCF
Post tags: Tags: bmw twinpower turbo, Video