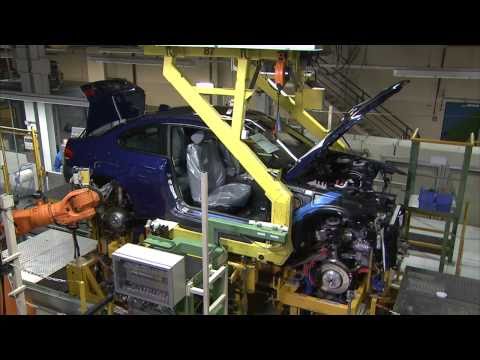 This week BMW uploaded a video where they show us their Experimental Vehicle Shop (Plant Zero), located somewhere amongst the array of buildings at the company's Research and Innovation Center in Munich, Germany. In this video you can see where first-off prototypes are built and assembled by hand.
Those so-called "zero" prototypes are made from a solid block of aluminum and the entire development process is not meant to create the best car available, but also devise the most efficient and accurate methods to produce the car on the company's  assembly lines – all highly robotized and digitized.
In this video appears a secret prototype for what will probably be a future vehicle but the image is blurred so we cannot make out what it is – this is what I call a proper teaser. In addition, we also see an X6 prototype and find out why BMW enjoys using that swirling white-on-black camouflage over black plastic and metal body panels.
Pretty interesting stuff if you ask me. But I do hope that the production version of that X6 prototype will look better than the current generation of the model which is simply outrageous, in a bad way of course.
Source: BMW