Nowadays, owning a car is a must-have if you want to solve your daily problems in a very short time. But I know that it is also important to keep under control your budget. That's why, after a quick market search I'm ready to let you know what cars are available for a budget of under £3,000. These examples are all used cars, because a new car costs, on average, more than £10,000. But purchasing a used vehicle under £3000 can be a great deal if you know what to look for. Even if the models available for this budget are a little older, their features, good reliability and fuel consumption are surprisingly satisfying.
It's known that a new car starts losing its value the moment it leaves the dealership while for a used car, in good shape, the resale value can be maintained for a few years close to the money you paid for it. When you decide to buy a used car under £3,000, you should keep in mind some things including the fact that the price usually reflects the mileage and the shape of the used vehicle available for sale. But you shouldn't worry. A used car under £3,000 isn't necessarily covered entirely in rust. You have the opportunity to get a pretty great bargain. My suggestions are all small cars, but they are the most reliable, affordable and practical used vehicles you can find for a budget of under £3,000.
The Vauxhall Corsa should definitely be on your list of candidates, especially the models manufactured between 2003 and 2006. It's one of the most wanted and popular vehicles on the road, especially among driving schools. This car is comfortable and offers an incredible driving experience. It's the perfect car for a young driver. It's equipped with a 1.4 liter petrol engine and a five-speed manual transmission. The standard features include ABS, front and side airbags, chrome tailpipes and a rear spoiler. The price for a Vauxhall Corsa varies between £1,500 and £3,000.
Another choice that allows you to buy a used car under £3,000 is the Ford Ka which has a "cute" front face. It's equipped with a 1.2 liter petrol engine which returns 55.4 mpg while the CO2 emissions are around 119g/km. You can choose from four different equipment levels such as Edge, Zetec, Studio and Titanium. It's easy to drive and offers an incredible interior. For example, paying £3,000 you will get a Ford Ka with a metallic blue paint, a cloth trim, antilock brakes and power steering.
The Fiat Panda should also be on your list if you want to buy a used car under £3,000. It's a pretty good looking vehicle. It has an imposing stance because of its height and is considered to be one of the tallest cars in the city car niche. It comes available with two different engines: a 1.1 or a 1.4 liter engine. For £3,000, you can buy a 2005 model which offers an incredible driving experience. The Fiat Panda offers a four wheel drive model designed for those who want to experience a "rough drive" on off-road terrains.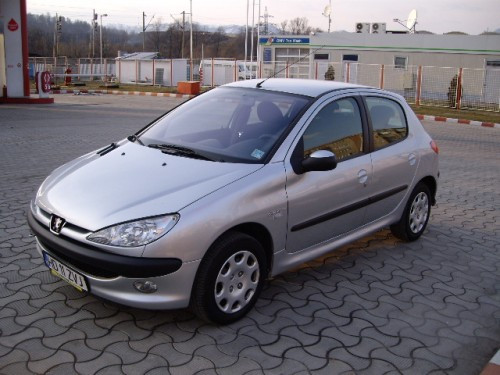 Last, but not the least, we have the Peugeot 206 which is perhaps the best looking small car that you can purchase for £3,000. In addition, you have a wide variety of engines and trim levels from which to choose. If you decide to buy the petrol version you will be satisfied with the car's performance (especially if you choose the 1.1 liter engine). But, you are also free to choose the diesel version available.
Post tags: Tags: automotive articles, buy car under 3000 pounds