Remember the awful Reliant Robin? It was a small 3-wheeled car that was manufactured by the Reliant Motor Company in Tamworth, England. It had an official curb weight of less than 992 lb (450 kg) and it could have been driven by holders of a B1 category driving license in UK. In fact, it was registered and taxed at motorcycle rates, meaning that drivers could have saved 55 pounds each year in comparison to a normal car. That single wheel in the front was in charge of the steering, while the front-mounted engine drivers the rear axle.
This awful vehicle saw the light of day in November 1973, replacing yet another 3-wheeler, the Reliant Regal. It was replaced in 1981 by the Reliant Rialto – again, with only three wheels! MEBEA made the car under license in Greece from 1974 until 1978, while Sunrise Automotive Industries Ltd. sold it as the Badal in India.
As if this wasn't enough, in 1989 the company brought the Robin name back to life, launching a new model that had a fiberglass body and more power. This updated Robin was once again upgraded in 1999 when the final version (thank God) was launched, featuring new panels and front lamps borrowed from the Opel Corsa. In 2001 they stopped making it. The last 65 units manufactured in were a Special Edition, dubbed "Robin 65" and they had a walnut interior, leather trim, along with a numbered plaque. The price? An almost incredible 10,000 pounds!
We'll let Top Gear tell you more about it: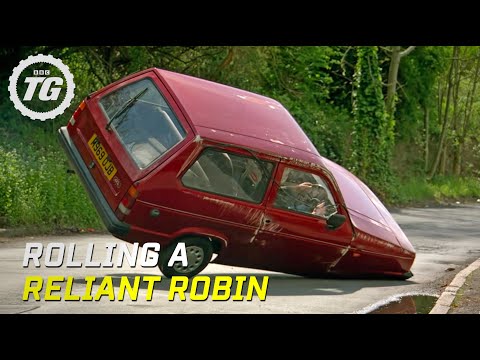 Source: Wikipedia.org
Post tags: Tags: cars we hate, reliant robin