Apparently, 2011 could be named the year of royalty. After the wedding of Prince William and Kate Middleton, the next royal wedding on the list is the one between Prince Albert II of Monaco and Miss Charlene Wittstock, on Saturday, July 2, 2011.
In April, we have all enjoyed the British classic car show on the ride to Westminster Abbey, from the Rolls-Royce Phantom IV built in 1950 (with Prince Charles, and his wife Camilla), the 1977 Rolls-Royce Phantom VI (carrying the bride and her father), to the rare 1969 Aston Martin DB6 Volante MKII and the pair of custom Bentleys that transported the Queen and Prince Philip and Princes William and Harry. Not mentioning the fact that the whole wedding was the perfect occasion for girls to imagine themselves princesses for a couple of hours.
This time, for the wedding of Prince Albert II of Monaco, the official wedding car will be Lexus LS 600h L and the Japanese carmaker is undergoing some modifications for the moment.
We expect to have at least the same joyful moments with cars at this year's second royal wedding, as at the British royal wedding in April. Until then, you can watch the official photo and video of the Lexus car, released a few days ago.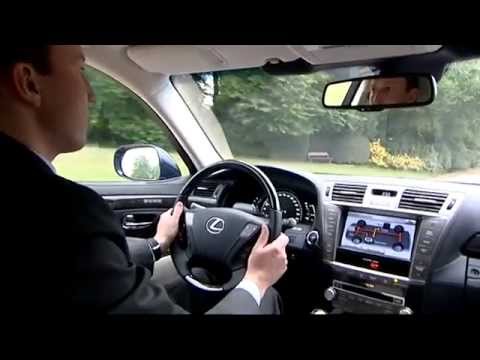 What do you think about the car: is it suitable for a royal wedding?
[Source: Carscoop]
Post tags: Tags: wedding car