The car you see in these pictures is not taken from any cartoons as it is a proper vehicle that can accommodate three people. It is a rather odd 3-seat convertible and is aimed at those of us with eco-friendly aspirations as it is readily recyclable.
This tiny all-electric vehicle is smaller than a Smart ForTwo and features a composite suspension while the motors are fit in the wheels. It estimated driving range is up to 186 miles (300 km).
No word about a price tag or a possible launch date. We'll keep you posted once more information is revealed.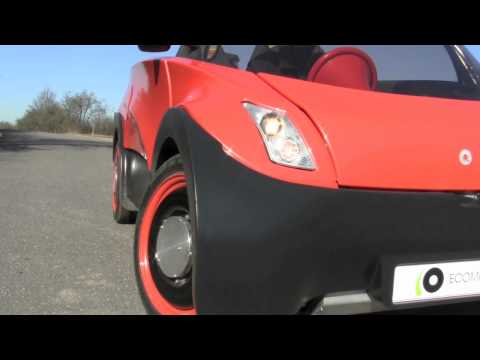 Source: Carscoop
Post tags: Tags: ECOmove QBEAK, Green