You might know Tommy Milner from the ALMS series, where he and the rest of his BMW team, comprised of Bill Auberlen and Dirk Werner, won both the team and manufacturer championships in the ALMS GT Class.

That being said, you can trust that his driving skills are certainly better than yours or mine. Nevertheless, he enjoys a good racing game just any other gaming fan. That's why he too the GT1 Corvette C6.R for a ride in Need For Speed Shift 2: Unleashed, around the Mazda Raceway Laguna Seca.

From the footage, we can see that he's pretty entertained, although playing Shift 2 Unleashed on a normal computer won't be as much fun as spinning a steering wheel and having a sub-woofer under your seat. Still, we can't wait to play this game.

How about you?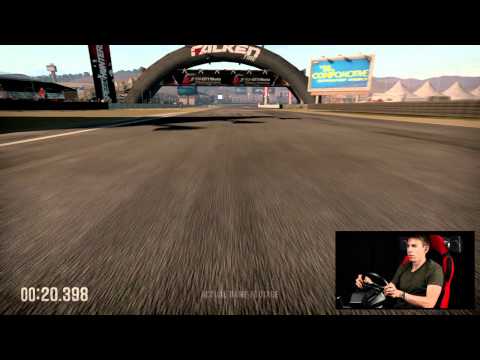 Photo source.
Post tags: Tags: need for speed shift 2 unleashed, Need For Speed Shift 2: Unleashed tomy milner