Guess that the Presidential Car isn't so invincible after all. Barack Obama's Cadillac limo got stuck yesterday at the US Embassy exit in Ireland because of its length.
This eight tons bullet/missile-proof rolling tank had difficulties crossing over a kerb outside the US Embassy in Dublin. The crowd who witnessed the moment didn't miss the chance to record the fail-worthy event.
At least we know why the russians were laughing about so hard these past days.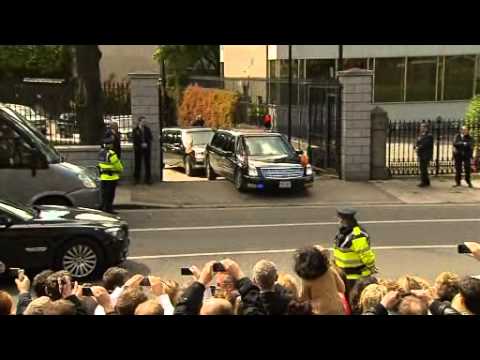 Post tags: Tags: barack obama car, barack obama limo, Cadillac, car fail, fail, ireland, obama's limo, presidential car, us embassy