Rich people always spend a lot of money when it comes to purchasing rare and fast cars. New models or classic collectible cars, they are all desired. To find such cars you need to visit special car auctions that can be considered million car auctions because they host the most incredible and rare vehicles manufactured in the entire world which are estimated at incredible high prices. Some of you may find ridiculous the idea of paying such large amounts for just one car, but for those who are keen on collecting cars that are more like art pieces and for those who have no budget limit, the price doesn't matter anymore. It can't stand between them and something they want.
Some of these million car auctions have recorded incredible sums of money paid for a classic vehicle. I want to remind you of some of the most important car auctions during which some of the most expensive cars in the world were sold. A good example of a million car auction is the 2007 RM Automobiles of London auction. During this event was sold one of the only 26 Mercedes-Benz 540K Special Roadsters ever manufactured. Its first owner was Sir John Chubb of Britain which received it in 1937. The car survived the war and after being sold to different buyers, it was finally restored to its original design and shape. During the years, this incredible rare Mercedes-Benz won different car awards, because of its exterior design, its incredible interior and because of its engineering components. In 2007 at the RM car auction, this incredible car was sold for $8,058,358 which it's quite cheap if we take into consideration its beauty, grace and power.
Another million car auction included the sale of a 1961 Ferrari 250 GT California Spyder owned for 24 years by James Coburn. This car is one of the only 55 models built and was entirely restored to its original shape. In 2008, the 1961 Ferrari 250 GT was sold for $10,912,000. It's definitely one of the most elegant and beautiful vehicles ever built.


The 1957 250 Testa Rossa is another classic car which wrote history during a million car auction organized in 2009 by RM Auction. It's one of the only 19 models manufactured and the second car especially built for a customer using the chassis number 0714. This car was involved in 23 races from 1957 to 1963 being one of the "most-raced" cars ever built. The model sold during this million car auction is still equipped with the original V12 engine. That's why the price paid at this auction for the 1957 250 Testa Rossa was of no more and no less than $12,177,271.
Another Ferrari considered to be one of the best sold classic cars in the history is the 1962 Ferrari 330 TRI/LM Testa Rossa. This classic vehicle is the last front-engined car that won the Le Mans competition and managed to be sold for $9,290,188. It's an incredible car which, according to its previous owner, offers "speed, power, open air and exclusivity". The 1929 Mercedes-Benz 38/250 SSK is another million dollar car because it's one of the only four models that weren't restored. The car was sold for $7.4 million during a Bonhams car auction.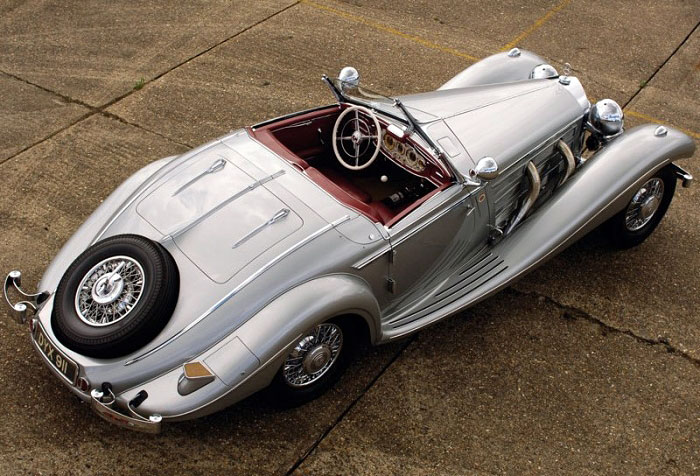 These incredible classic cars are expensive master-pieces wanted by many people as part of their car collection. Their place in history is not ensured only because of their design and ingenuity (considering the period when they were manufactured), but also because of the high prices enthusiast buyers are willing to pay during million car auctions.
You might also want to read:
Post tags: Tags: automotive articles, car auction million